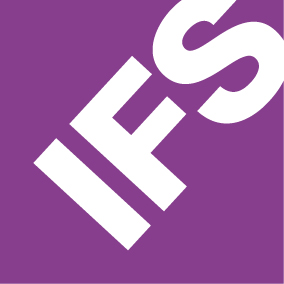 Flight Forum 3450
5657 EW Eindhoven
Telephone : +31(0)40 2923292
Fax : +31(0)40 2923299
Internet : www.ifsworld.com/nl
E-mail : This email address is being protected from spambots. You need JavaScript enabled to view it.
Activities :
IFS develops and delivers enterprise software for customers around the world who manufacture and distribute goods, maintain assets, and manage service-focused operations. We offer applications that enable companies to respond quickly to market changes and use resources in a more agile way to achieve better business performance and competitive advantages.
IFS's products are known for being user friendly, modular in their design and flexible enough to support the customers in their way of working according to their established processes.
IFS was founded in 1983 and currently has over 4,000 employees.
IFS supports more than ten thousand customers worldwide from a network of local offices and through our growing ecosystem of partners.
The product development is done by our R&D teams, mainly located in Sweden and Sri Lanka, and our consultancy business operate in three regions: Americas, Europe and APJ&MEA.
With IFS Applications and powerful service management and mobile functionality, IFS has pioneered component-based service management and ERP software.
IFS Enterprise Service Management in the meantime is a leader in field service management, mobile workforce management, reverse logistics and more. Our business philosophy and architecture provide solutions that are easier to implement, run, and upgrade.
IFS Applications business software provides increased ERP functionality, including CRM, SCM, PLM, EOI, enterprise asset management, and MRO capabilities.
Managing Director : Marco Verdonschot