Prinses Beatrixlaan 35
2595 AK Den Haag
Telephone : +31 (0)70 - 3732010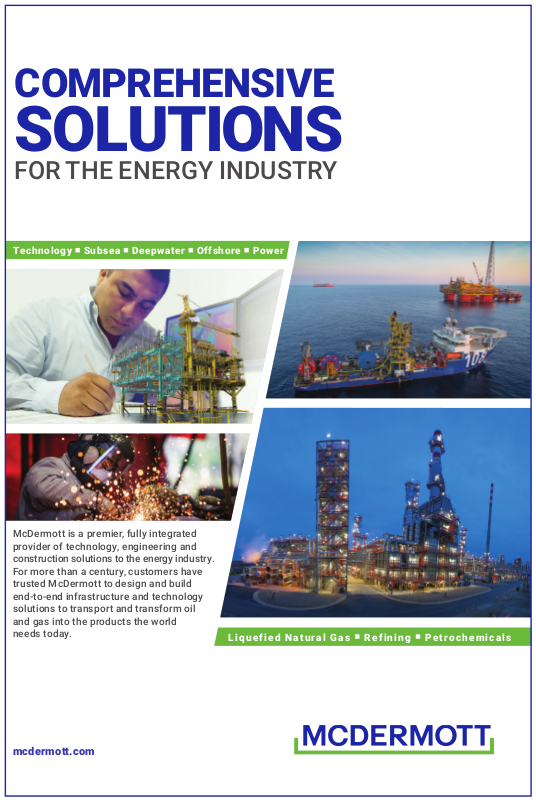 Fax : +31 (0)70 - 3732750
Internet : www.mcdermott.com
E-mail : This email address is being protected from spambots. You need JavaScript enabled to view it.
Company Profile:
McDermott is a premier, fully integrated provider of technology, engineering and construction solutions to the energy industry.
For more than a century, customers have trusted McDermott to design and build end-to-end infrastructure and technology solutions to transport and transform oil and gas into the products the world needs today.
Our proprietary technologies, integrated expertise and comprehensive solutions deliver certainty, innovation and added value to energy projects around the world.
Customers rely on McDermott to deliver certainty to the most complex projects, from concept to commissioning. It is called the "One McDermott Way."
Operating in over 54 countries, McDermott's locally focused and globally-integrated resources include approximately 40,000 employees, a diversified fleet of specialty marine construction vessels and fabrication facilities around the world.
To learn more, visit www.mcdermott.com