Halkade 4
P.O. Box 541
1970 AM IJmuiden
Telephone : +31(0)255-547030
Fax : +31(0)255-547050
Internet : www.zeehaven.nl
E-mail : This email address is being protected from spambots. You need JavaScript enabled to view it.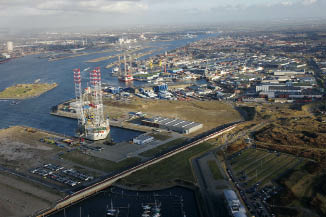 Activities :
● Zeehaven IJmuiden NV / Port of IJmuiden is privately owned.

● It has an absence of locks and a unique location to open sea, 20 minutes by road from Amsterdam Airport.

● Experienced in assembly, installation and maintenance of two wind farms.

● Well equipted for offshore supply and offshore projects.
Managing Director : Peter van de Meerakker